BGC Choice Cards build value that can be applied to the purchase of branded gift cards at the BuyGiftCards.com Marketplace -- quickly and easily.
From our Website Header, navigate to Redeem BGC Card
When you receive your secure gift card code, navigate to "Redeem BGC Card".

Enter your redemption code. Click the recaptcha checkbox. Click the "Redeem" button.
You will be redirected to a marketplace page where you can select a retail branded gift card.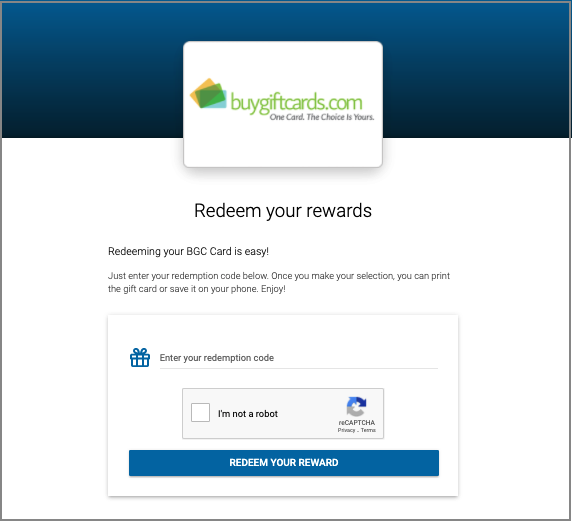 Navigate to the Marketplace of Retail Branded Gift Cards
Select a gift card and proceed through checkout. Place your order.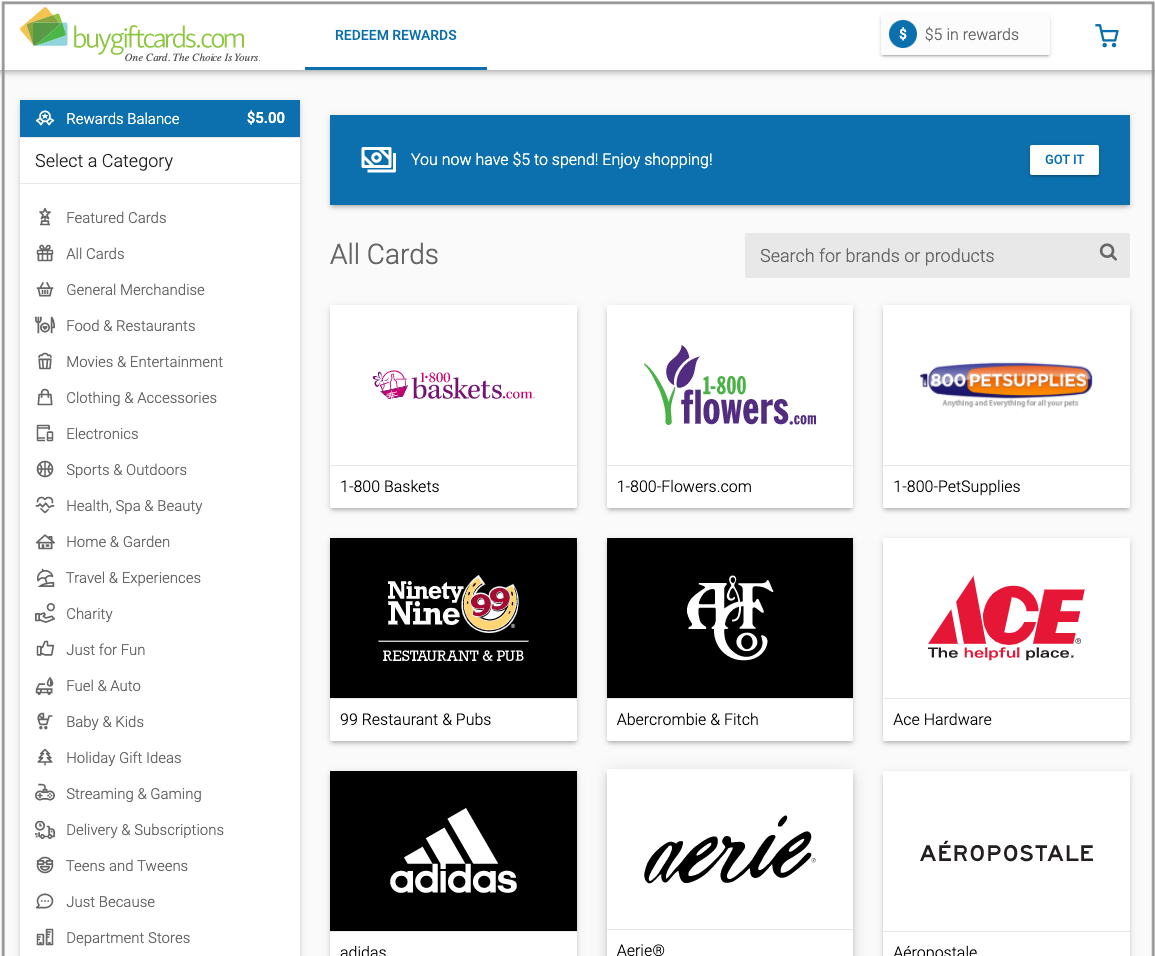 Locate the Notification Sent by Email
Click on the "Claim" link there.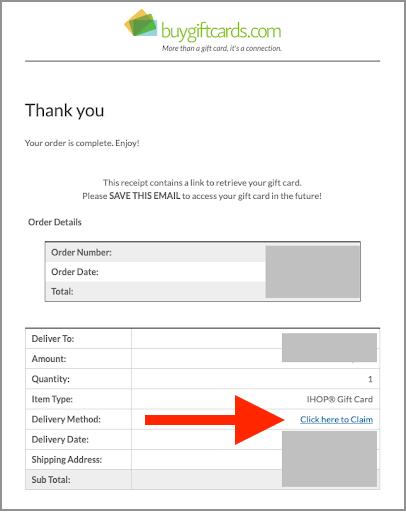 Proceed through the Security Step. Then, view your gift card.
Apply the gift card code(s) to your next retail purchase. Enjoy!