Not exactly sure which gift card to purchase? That's fine! Select the BGC Card and let them apply it to the retail branded gift card they prefer.

Enter your redemption code'
When prompted, click Redeem Your Reward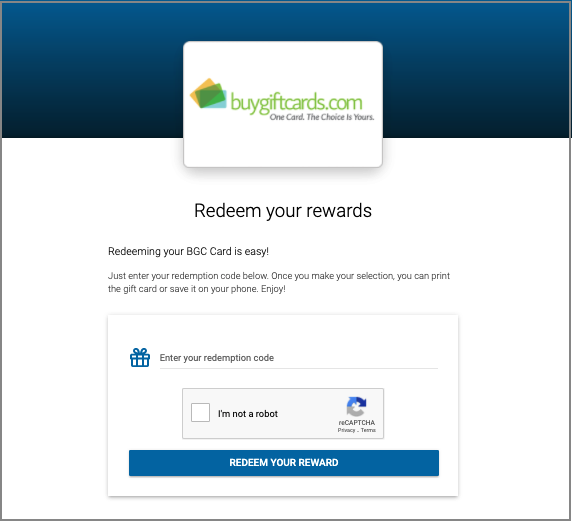 Now, Shop at the Marketplace of Retail Branded Gift Cards
Select a gift card and proceed through checkout. Place your order.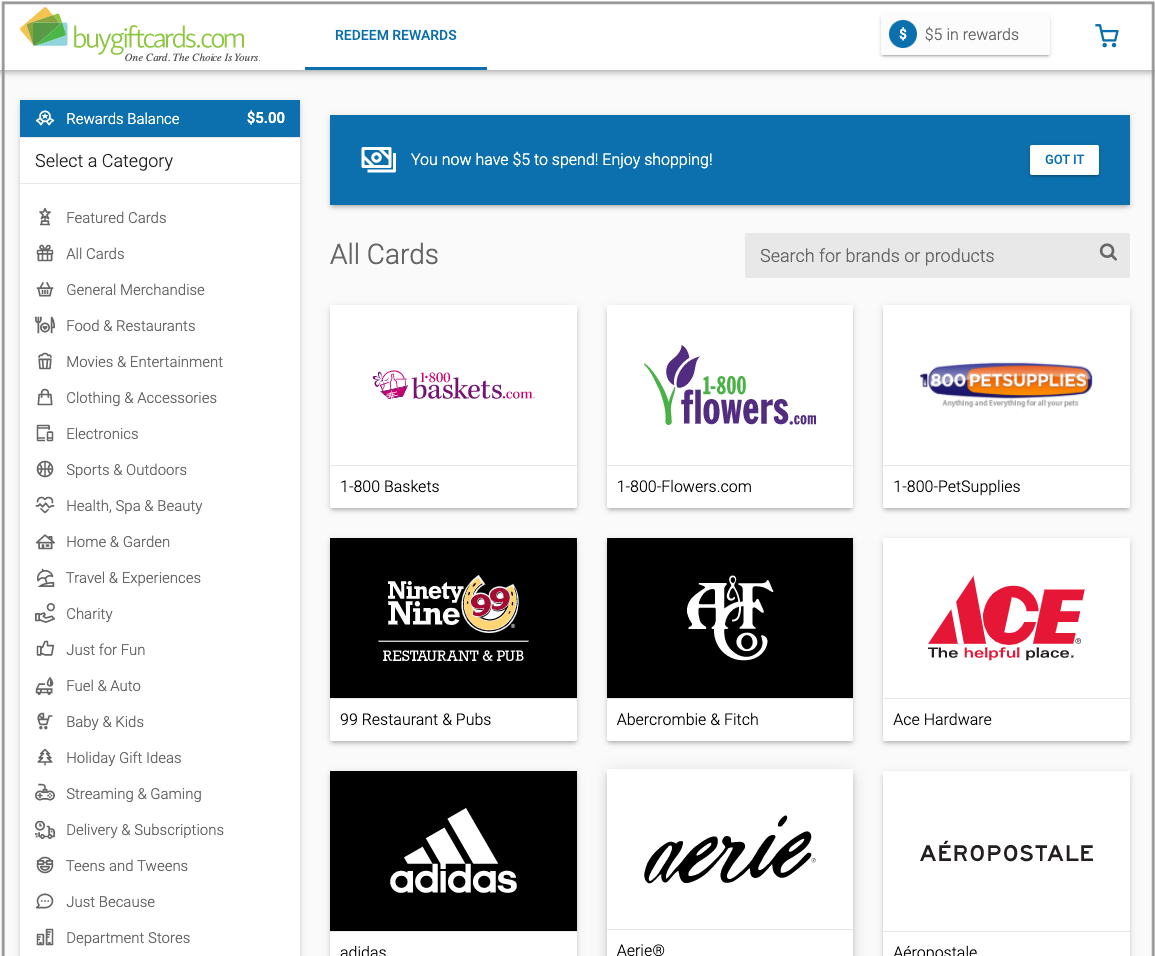 Locate the Notification Sent by Email
Follow the Claim link and enter the security answer, when prompted.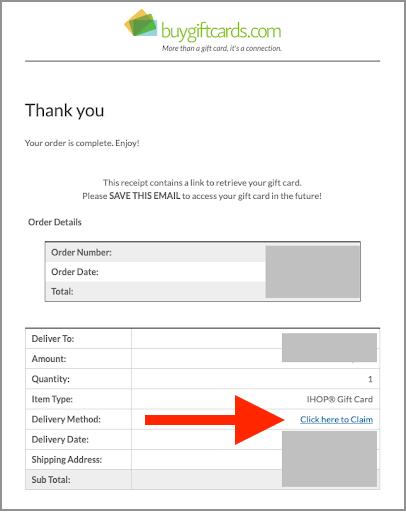 Here is your Gift Card
Apply the gift card code(s) to your next retail purchase. Enjoy!